Posted on June 12, 2012 in Category: Blog - 0 Comments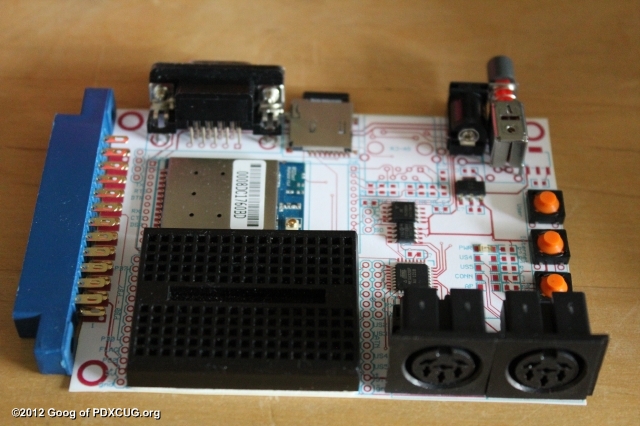 I modified the layout slightly - made the board a little bit bigger and squeezed the IEC ports next to each other. I think this was a good decision. Since the board is so deep, having the IEC cable come out the back would make the space required behind the C64 so much deeper. Of course, this can still be run stand-alone, but then you'd lose out on the User Port.
Another nice thing about this change is that the three buttons are more accessible. In the old layout, they were bunched up against the IEC connector which would have made it difficult to press them. This also opened up the middle area quite a bit so that I could consolidate the LEDs into a single location. It makes the board so much neater looking, in my opinion.
I've submitted this design. It should arrive by early next week.
Post a comment.
Notable Posts.